Wet Location LED Emergency Unit with Remote Capacity
The EMRW is a wet location emergency unit with a remote capacity of 3.7 watts standard in operating temperatures of 0º C to 50º C. It features ultra-bright, long life white LED lamps heads, with 15 LEDs per head. An internal solid-state transfer switch automatically connects the internal battery to the LED board and lamp heads for a minimum of 90 minutes of emergency illumination. A discharged battery is recharged in 24 hours using the EMRW's fully automated solid-state, two-rate charger.
Applications: Suitable for indoor or outdoor use where emergency lighting is needed
Warranty: 5 year limited warranty on housing and electronics. Battery pro-rated for 5 years
Certifications: UL listed for wet locations. Other certifications - UL924, NFPA 101 Life Safety Code, NEC, OSHA, local and state codes, Certified to CEC under Title 20 regulations (optional)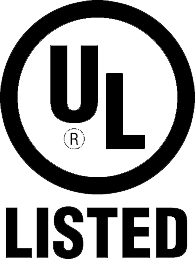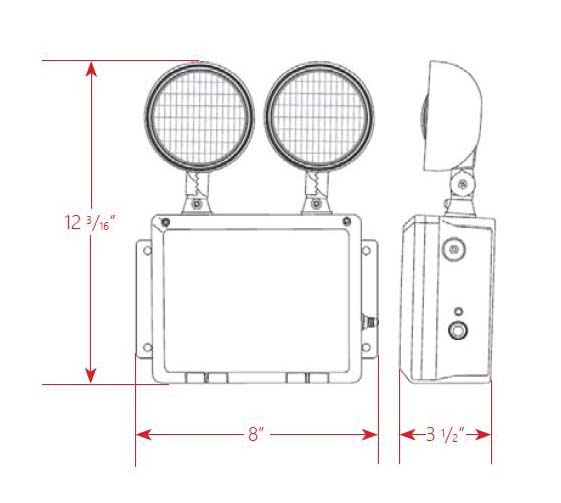 Installation and construction
Installation & construction
The EMRW has a universal knockout pattern on the back plate for wall mounting. The polycarbonate housing is corrosion-resistant, 5VA flame retardant, and UV-stabilized. It comes in black or gray finish. The adjustable lamp heads are weather-proof - sealed and gasketed. High performance chrome-plated metallized reflectors and tempered glass lenses allow for optimal light distribution.