LED NSF/NEMA 4X MR-16 Remote Lamp Head
The MREHF features ultra-bright, long life white LED lamp heads. These remote emergency luminaires can be wall or ceiling mounted. The adjustable lamp heads allow for optimal center to center spacing. Power comes from a low voltage 6V/12V DC power source, with low voltage wiring (not provided). The MREHF is compatible with LumenFocus' EMEF, MREM and EMEW exit/emergency units with RC option. It is available in white, gray or black finish.
Applications: Suitable for most indoor wall or ceiling mount applications where emergency lighting is needed
Warranty: 5 year limited warranty on housing and electronics
Certifications: UL listed for wet locations, UL certified for use in food service operations. Other certifications - NEMA 4X-rated, IP66, UL924, NFPA 101 Life Safety Code, NEC, OSHA, Local and State Codes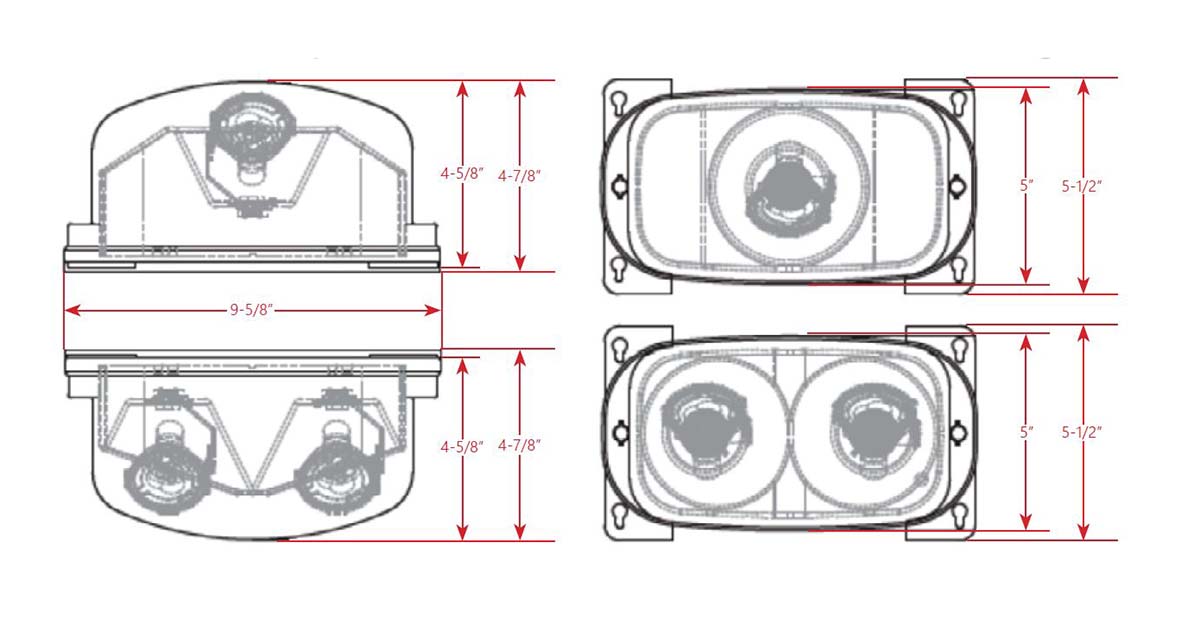 Installation and construction
Installation & construction
The MREHF housing is reinforced polycarbonate. The corrosion-resistant enclosure features a one-piece, high-impact resistant, UV-stabilized polycarbonate lens and molded gasket with stainless steel screws. A universal knockout pattern on the back is provided for back mounting, with a gasket for watertight seal. There is a one-lamp head option and a two-lamp head option.