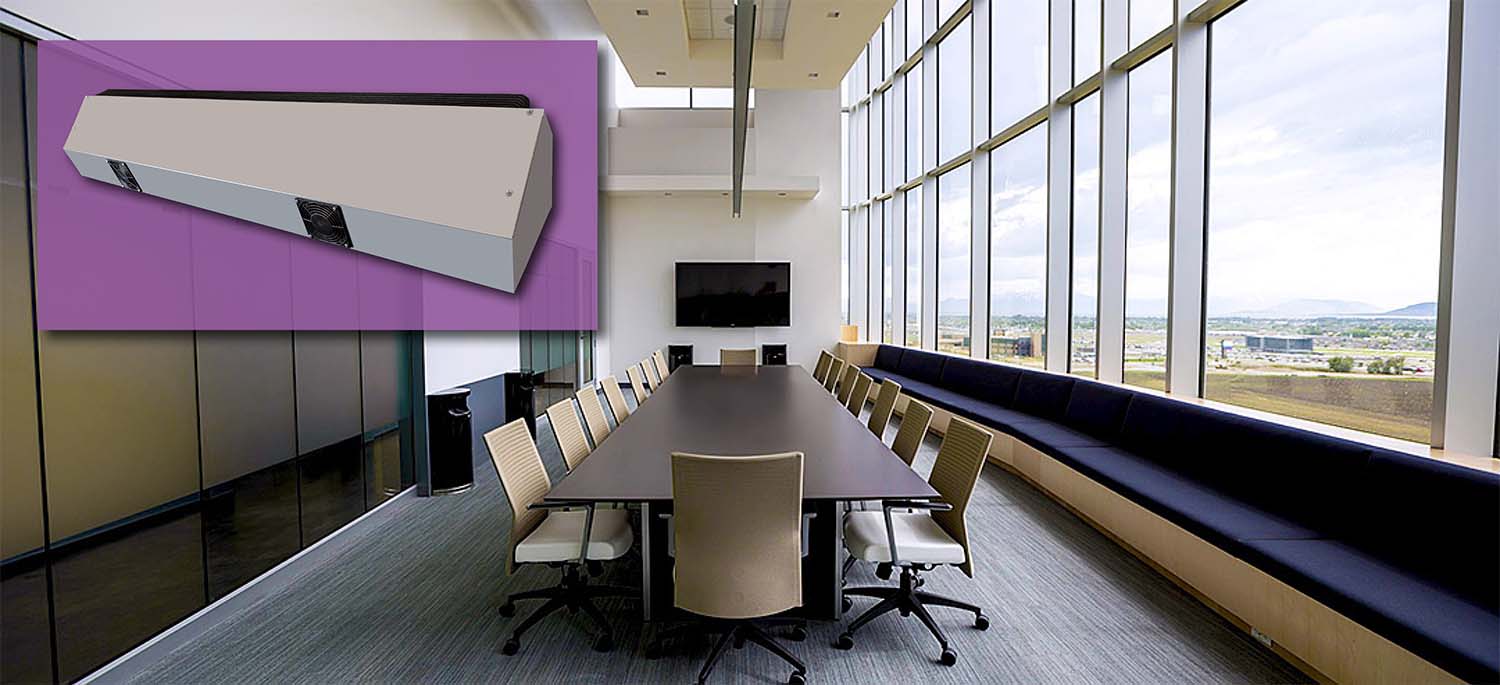 A new enhancement to our GUA series of products will help maximize airborne pathogen elimination.
Upper air UVC fixtures, like our GUA, rely on air circulation in the room to push air into the UVC plane. As the air traverses the eradication zone, it receives a dose of germicidal illumination from the UVC lamps.
Our new AirFocus option adds fans to the underside of your GUA S (sconce) or GUA P (pendant). These fans maximize air flow into the path of the UVC. Air is pulled from underneath, through an air chamber, and into the upper zone.
AirFocus comes standard on our GUL P and GUL S series.

UVC is known to eradicate pathogens – viruses (including COVID-19) and bacteria. Eradication time varies depending on the pathogen and the UVC dose, along with many other factors. We can help you determine a UV solution for your application. Contact us for more information.
Click here to learn more about our UVFocus line of pathogen eradicating luminaires.
---
Update to direct UVC luminaire – GLS/GLR

We have updated our direct UVC fixture, the GLS. Instead of having a separate ceiling mount option and a recessed lay-in option, we have renamed the recessed option the "GLR." So for the surface/ceiling mount version, check out the GLS. For the recessed version, check out the GLR.
These fixtures provide highly effective direct UVC illumination to eliminate pathogens – viruses and bacteria. These are intended for use when the space is unoccupied. See product pages for full details.
---
New adjustable wall pack – WPS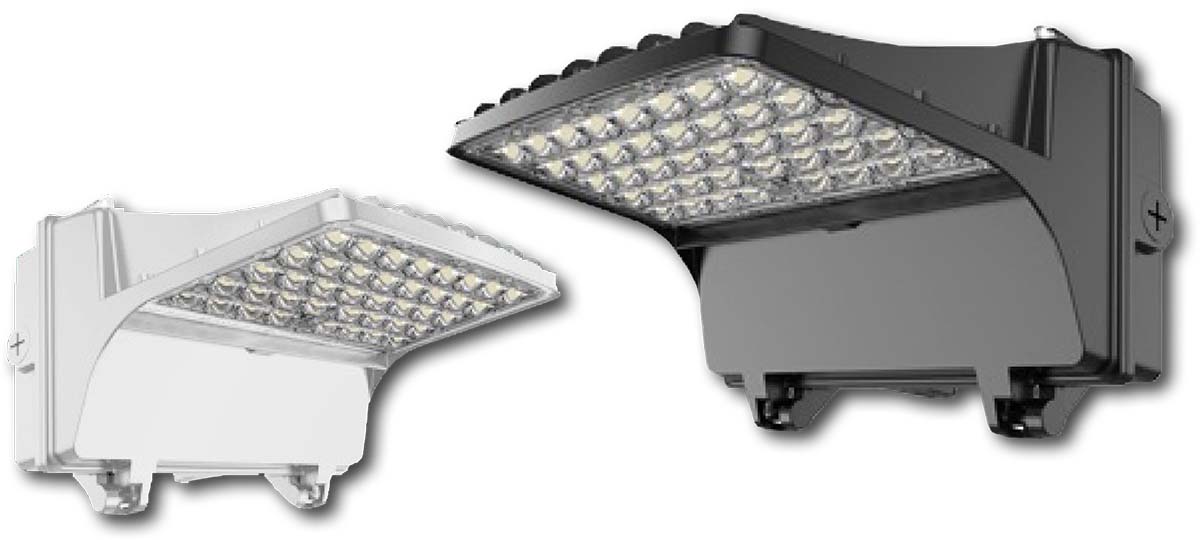 The WPS is a high performance LED wall pack with field-adjustable color temperature and output settings. It is available in two sizes – WPS S (small) or WPS L (large) – in white or bronze finish.
Each size option has four output settings – 20W/30W/40W/50W for the WPS S, and 80W/90W/100W/120W for the WPS L. There are three CCT settings – 3000K, 4000K and 5000K.
Output ranges from 2,300 lumens to 6,300 in the WPS S, and 9,600 to 14,500 in the WPS L.
Click here to learn more about the WPS.
---
Improvements to down lights – DLE 4 and DLE 56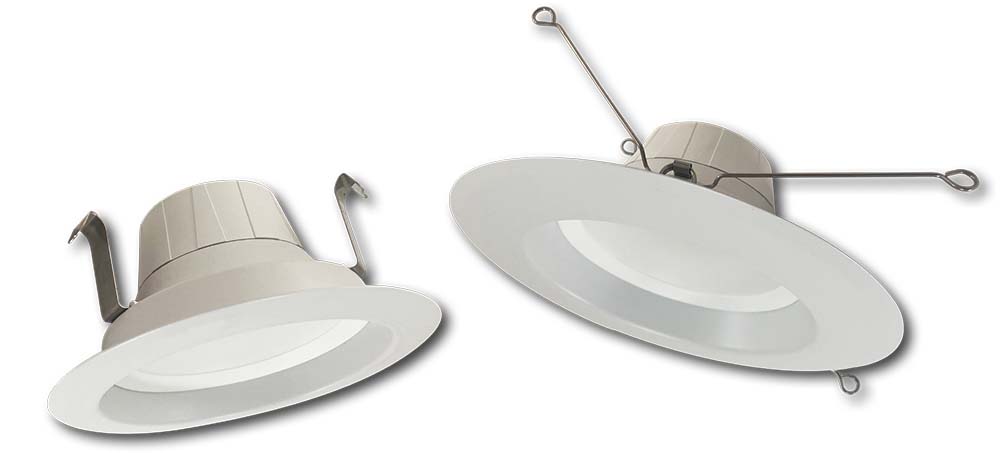 Improvements have been made to two of our down lights options – the DLE 4 and DLE 56. These down lights have received a slight aesthetic upgrade, but a dramatic improvement in efficiency. The DLE 4, which once had efficacies around 69-76 lumens per watt, is now around 113 LPW. The DLE 56 jumps from 67-72 LPW up to 112.3-131 LPW.
Both are available with frame-in kits for new construction or retrofit applications.
Click here to learn more about the DLE 4. Click here to learn more about the DLE 56.