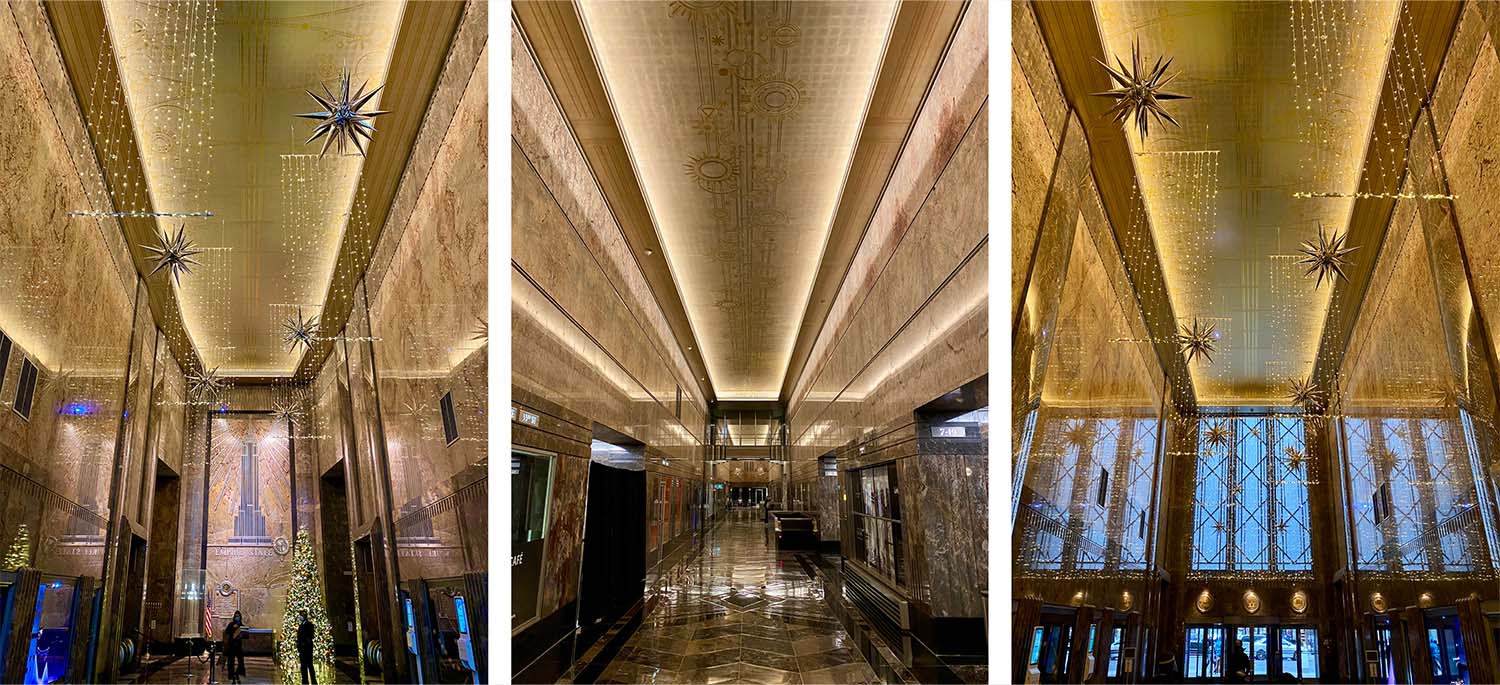 At LumenFocus, we specialize in designing custom LED lighting solutions. Our team of engineers has been involved in the development of many unique engineered-to-order projects over the years. Recently, LumenFocus was able to develop custom LED retrofit kits for one of the most iconic buildings in the world – the Empire State Building!
These custom kits updated the previous T5 fluorescent indirect units throughout the lobby spaces in Manhattan's landmark skyscraper. The new kits will provide plenty of indirect illumination for the lobbies, while still preserving the architectural beauty of the ceiling. They will also provide a direct energy reduction of about 67 percent (85 percent with active controls!).
Every kit was engineered in our Henderson, NC factory. Each unit was fabricated, assembled and shipped out of Henderson.
Click here to read more about this project.
LumenFocus has been involved in many custom projects, such as germicidal UVC systems, a unique indirect sports light for indoor sports arenas, and washdown vaportights designed specially for the food and meat processing industry – to name just a few. This blog post discusses our custom capabilities.
If you are having a hard time finding a solution for a specific project, contact us. There is a good chance we can develop a custom solution for you.
About the Empire State Building: At 102 stories, the Empire State Building has been a part of the New York City skyline since 1931. For nearly 40 years it stood as the world's tallest building, at a height of 1,454 feet (including the antenna). It has been a prominent feature in TV and film, including the classic King Kong in 1933. The LED lighting upgrade in the lobby was part of a larger redevelopment of the building, which is owned and managed by Empire State Realty Trust (ESRT).
Photo credits: The ESRT and Green Arc Lighting