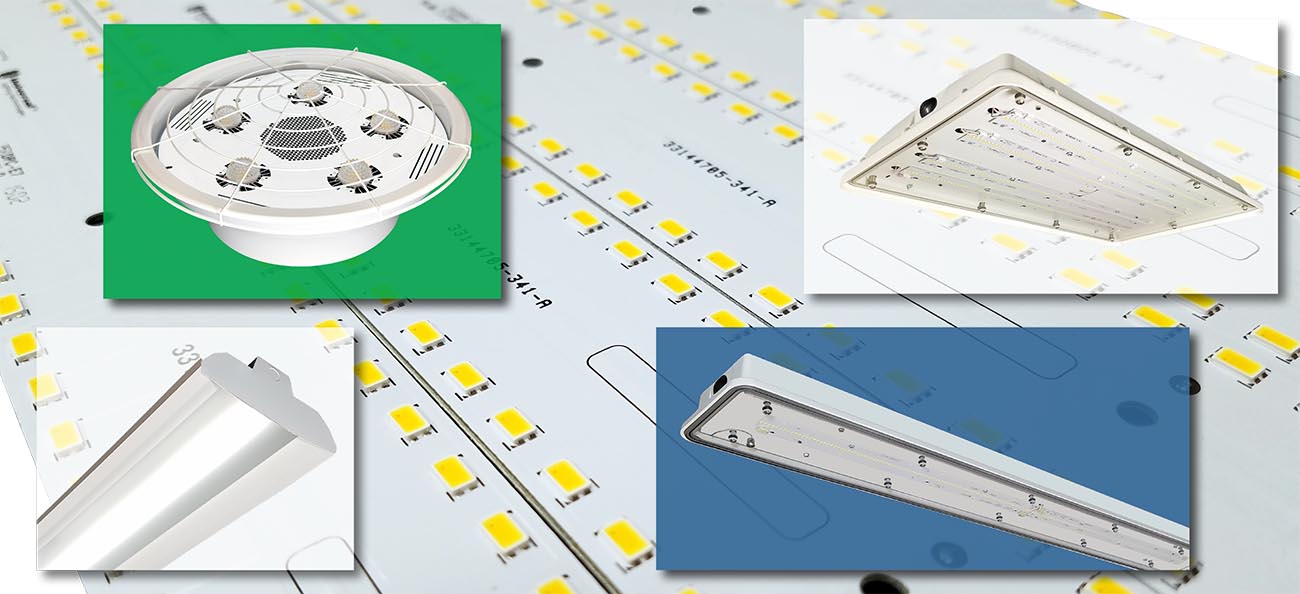 Have you ever run into a situation where you just can't find the exact lighting solution for your application? This is an area where LumenFocus excels.
If the lighting solution you need doesn't exist, there's a good chance we can create one for you. At LumenFocus, we have a veteran engineering team that can provide custom solutions for lighting projects. We have a proven track record of creating engineered-to-order retrofit products and new luminaires. We have created many custom solutions for our customers.
The majority of the products we offer have a wide range of options for lumen outputs, controls, and other adders such as cords or wireguards. There are thousands of combinations of potential configurations. If you need assistance determining which part number is the one you need, we are here to help. If there is an option you need that may not be on our spec sheet – chances our, our engineering team can make it happen. Just let us know!
Our engineering team is right here in North Carolina, and they are ready to create a solution to your exact lighting needs so you don't have to compromise. Don't settle for an inferior lighting product! Contact our factory and let us get to work on your solution.
Below are just a few examples of products our engineers designed for a custom solution.
---

With the GAT, our team was tasked with designing a high output high bay for a very specific application: indoor tennis courts and soccer arenas within air-inflated structures. There were some pretty strict requirements for this unique luminaire. The fixture had to provide plenty of indirect illumination (so the light wouldn't interfere with the competitors on the playing field), while still being relatively lightweight so it could hang in the inflated structure.
Powered by five COBs and weighing in at about 18 lbs., the GAT can produce nearly 55,000 lumens in the highest lumen package. The unique optics over each COB widely distribute the light, minimizing hot spots while providing glare-free lighting.

The GAT provides a roughly 58% energy reduction when compared to 1000W metal halides. Active cooling on each of the COBs allows for maximum performance and life. The LEDs are optically sealed and resistant to dust and moisture, making the GAT suitable for all court or field surfaces.
Learn more about the GAT here.
---

The Altor series was designed for the high demands of meat processing facilities. The engineering team had to design energy efficient LED fixtures that could withstand high pressure washdown, while limiting particulate accumulation to avoid contamination in the facilities.
With Altor, the team evolved and expanded the existing NVL and WVL product lines. Housing features were minimal, limiting any surfaces for particulate accumulation. The flat polycarbonate lenses are fully flush with the housing and gasketed, providing a true water seal. This allows the Altor to be bacteria and debris resistant and easy to clean. This NSF-rated fixture can be used in many food or meat processing facilities, or other areas which require such high demands out of a vaportight.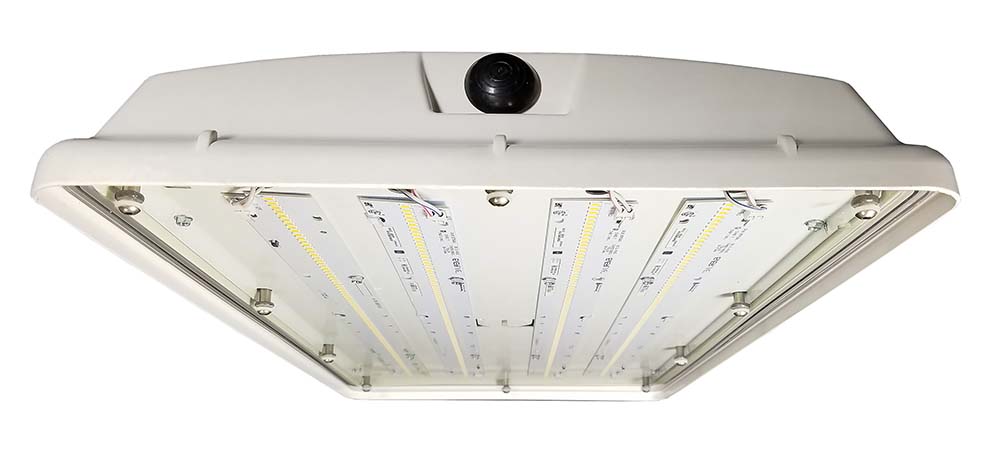 The Altor series includes the wide-profile WVLF (available in 2-foot and 4-foot lengths), and the linear narrow-profile NVLF (available in 4-foot and 8-foot lengths). Both are available with several options for lumen outputs, controls, and other adders (see spec sheets on respective product pages for more info).
---

The FormFocus FFRP is a custom retrofit designed for many popular fluorescent industrial-style linear fixtures. With the FFRP, the customer gets the updated performance of new, state-of-the-art LED technology combined with the modern aesthetic of our FormFocus product line.
Installation is simple and quick. Once the louver/door and fluorescent components are removed, the pre-wired LED tray hangs on one side of the original housing while the driver is connected to existing power. Safety tethers are connected to the housing with screws. The ground lead is secured to the luminaire, then the tray swings around to hang on the other side before the lens pops into place. The whole process takes just a few minutes.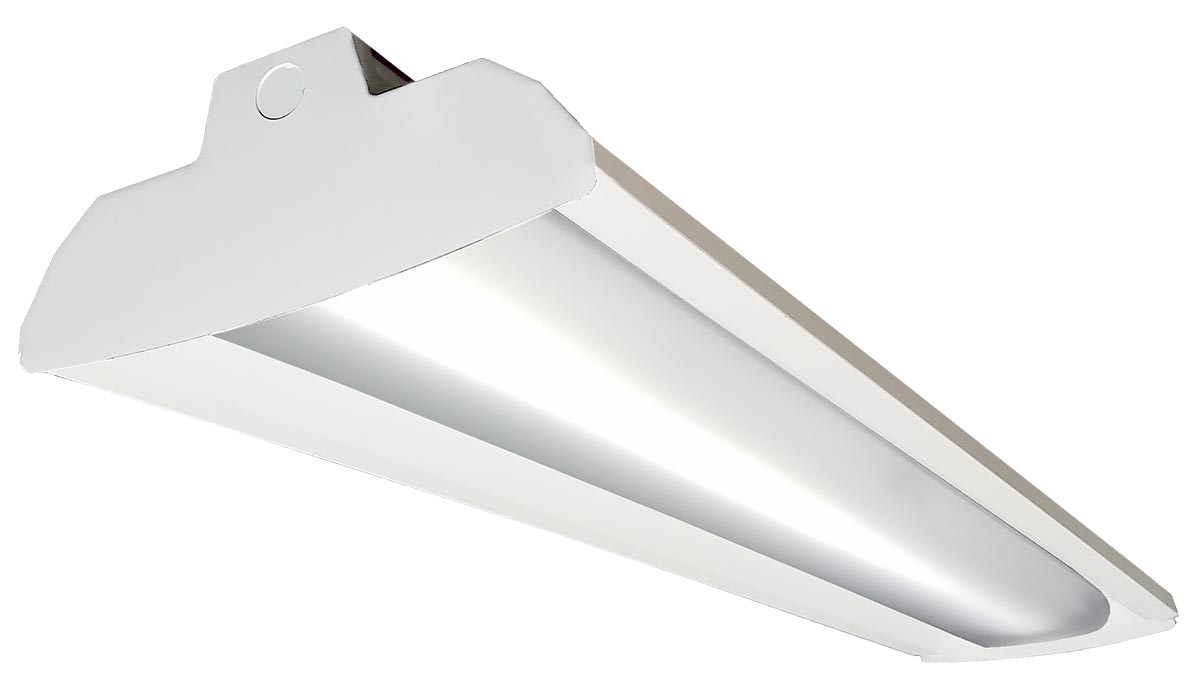 The FFRP can retrofit 4-foot or 8-foot industrial luminaires. Specifications of the existing fixture are required to ensure a proper fit. A similar retrofit solution was designed for wrap luminaires – the FormFocus FFRW. Read more about the FFRW here.
Click here to learn more about the FFRP.
Click here to learn more about our FormFocus line of LED luminaires and retrofit kits.
---
This is just a sampling of the many custom products our team has come up with over the years. We have decades of experience coming up with solutions for a myriad of applications. If you have a lighting problem that you need solved, contact us! We have the expertise on staff.