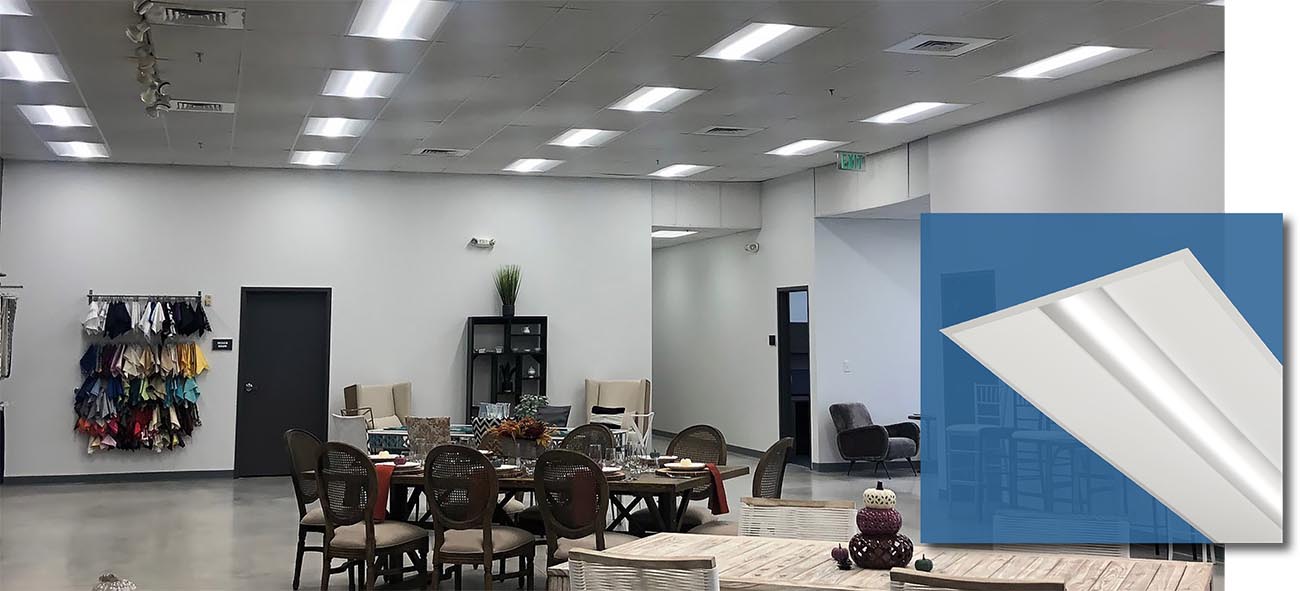 FormFocus FFR LED retrofit kits are illuminating a Florida showroom and providing a drastic energy savings upgrade.
Panache Events is a party event rental business in Pompano Beach. They recently upgraded their fluorescent troffers to 2×4 FFRs.
---
The troffers were retrofitted with the 68W "SH (Super High)" model and the 46W "MD (Medium) model in 4000K. These models produce 134.8 and 133.3 lumens per watt respectively. With a predicted L70 lifetime up to 189,000 calculated hours, these retrofits will provide energy efficient, high quality illumination for years to come.
The FFR is also available in 2×2, 1×4, 1×4 tandem and 1×2 sizes. A matching new luminaire is also available, the FFL.
FFR retrofit kits can be installed quickly and easily in just a few minutes. Click here for an installation video.
Each FFR is assembled in the USA – in our Henderson, NC facility. Click here for the FFR product page.