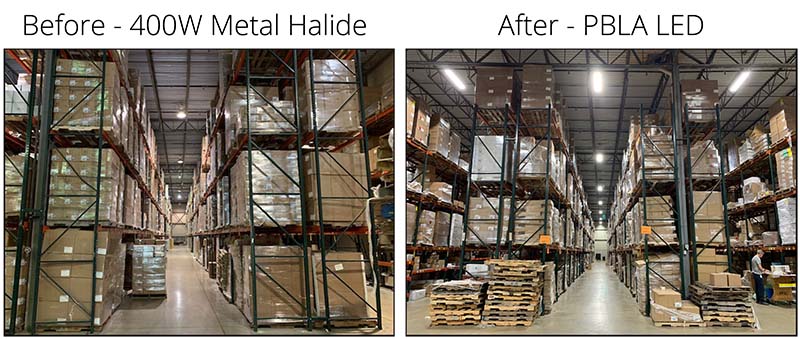 LumenFocus recently provided a lighting upgrade project for three distribution centers totaling about 750,000 square feet. Using our PBL series of LED luminaires, we were able to greatly improve light levels (as the customer requested) while using significantly less wattage.
The customer retrofitted 400W metal halide fixtures 1-for-1 using our PBL fixtures in open areas and PBLAs in the aisles. Occupancy sensors were added.
How did the customer benefit?
Energy savings of 50-64%
Light levels improved by 3-4 times what they were
1.5-2.5-year paybacks based on utility rates and hours of operation
Reduced maintenance costs due to longer life
The addition of lighting controls can further increase energy savings by reducing burn hours while also extending the life of the luminaires
What fixtures were used?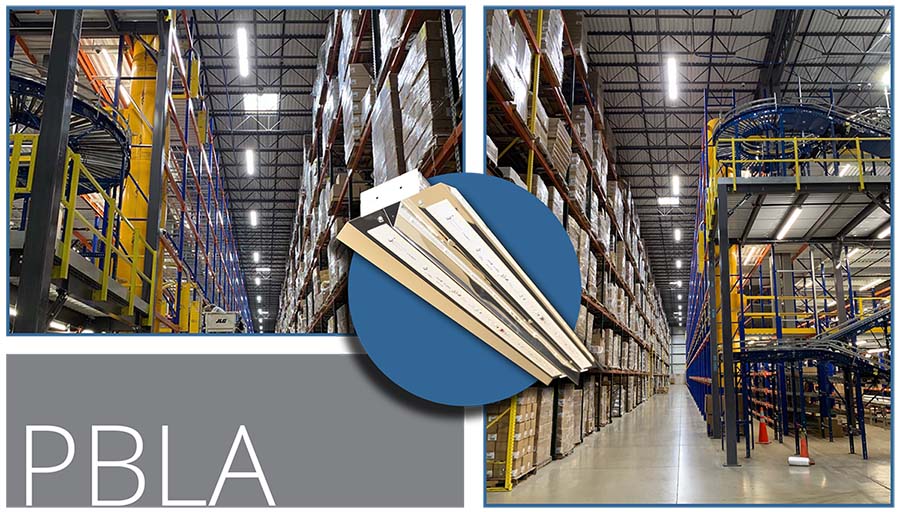 Ideal for warehouse aisles and corridors
Enhanced specular reflector designed to provide even vertical illumination on shelving and optimize aisleway lighting
Available in 4-foot or 8-foot versions
Output ranges from 12,000 to 24,000 lumens in 4-foot version, 23,000 to 42,000 in 8-footer
Efficacy up to 168.3 lumens per watt
Long lifetime – L70 up to 189,000 calculated hours
Upgradeable through Re-boardABILITY
---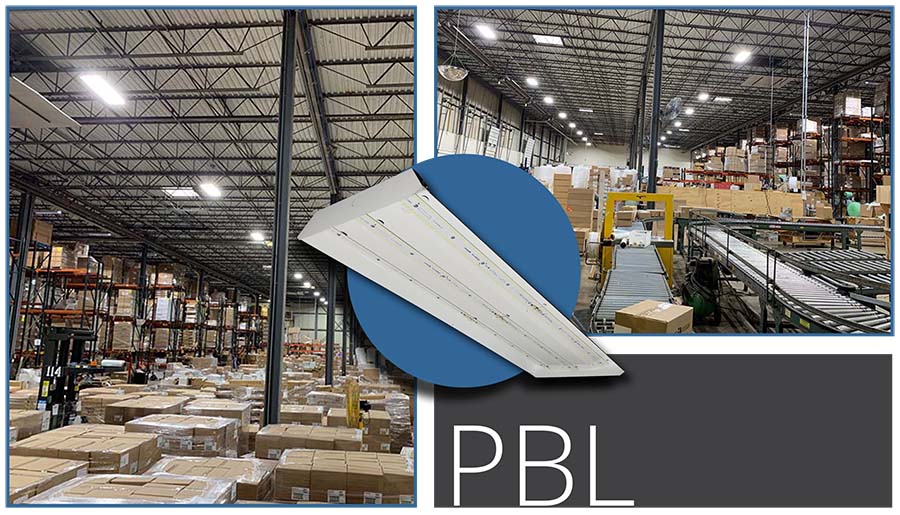 Extremely versatile, available in a wide variety of options and lumen outputs
Available in 2-foot, 4-foot, standard or wide widths
Output ranges from 9,000 to over 68,000 lumens
Efficacy up to 175.2 lumens per watt
Long lifetime – L70 up to 189,000 calculated hours
Also upgradeable through Re-boardABILITY
An LED upgrade can provide so many benefits. Better light quality increases visibility on the factory floor and reduces potential for errors. Major wattage reductions help save big on energy bills. Energy efficient LED fixtures and retrofits are much better for the environment than fluorescent or HID units.
Every PBL and PBLA is assembled in the USA – in our Henderson, NC facility. BAA compliant options are available.
It's time for an upgrade – replace those old fixtures! Contact us today to get started.
---