The FFLD utilizes high performance disinfecting LEDs from IllumiPure. These LEDs continuously disinfect hard or soft surfaces, killing 99.9 percent of bacteria when the lights are kept on. IllumiPure LEDs are effective against MRSA, C. Difficile, Salmonella and E. Coli. Because IllumiPure LEDs are part of the normal visible LED spectrum (near-UV wavelength), the FFLD is completely harmless to humans and animals. You can remain working while the FFLD cleanses the room! The FFLD utilizes a frosted diffuser that is designed to balance efficiency, aesthetics, and disinfecting performance. The housing is die-formed heavy-gauge cold rolled steel, with a precision brake-formed aluminum LED tray and a highly reflective white enamel finish. A matching retrofit kit, the FFRD, is also available. The FFLD is part of the UVFocus line of pathogen eradicating luminaires. Every FFLD is made in the USA - in our Henderson, NC facility, utilizing mostly domestic and some foreign components.
Note: These UVFocus products are designed utilizing proven anti-bacterial technology. UVC 405nm near-UV products are shown to substantially reduce bacterial presence. While these products can be considered disinfecting products, they should be used in conjunction with standard, proper disinfecting cleaning procedures to have the greatest impact for maintaining a clean environment. Successful disinfection requires a systems approach taking into account dose, optics and safety relevant to the specific application. Please consult with the factory any questions or concerns.
For any questions about this product, or any UVFocus product, you can email us at uvfocus@lumenfocus.com, or call toll-free at 1-866-UVFOCUS. 
Applications: Suitable for most commercial and institutional applications - offices, retail, classrooms, healthcare facilities, labs and clinics
Lumen Output: About 8,800 lm in the 2x4 and 1x4; 6,600 lm in the 2x2
Max Lumens Per Watt: 110
Size Options: 2x2, 2x4, 1x4
Warranty: 5 year limited system warranty
Re-BoardABILITY: Every FFLD is upgradeable. Boards and drivers can easily be swapped out for upgrade in a matter of minutes. Learn more about Re-Boardability here.
Certifications: UL 1598 listed for US and Canada, suitable for damp locations
Made in the USA, in our Henderson, NC facility, utilizing mostly domestic and some foreign components. BAA compliant options are available

Note:
Table scrolls horizontally
| Catalog # | Size | Lumens | Watts | LPW | CRI / Color Temp | Voltages Available |
| --- | --- | --- | --- | --- | --- | --- |
| FFL D 24 HI UV FA 845 | 2x4 | 8800 | 80 | 110 | 80 CRI / 4500K | 120-277V, 347V |
| FFL D 22 HI UV FA 845 | 2x2 | 6600 | 60 | 110 | 80 CRI / 4500K | 120-277V, 347V |
| FFL D 14 HI UV FA 845 | 1x4 | 8800 | 80 | 110 | 80 CRI / 4500K | 120-277V, 347V |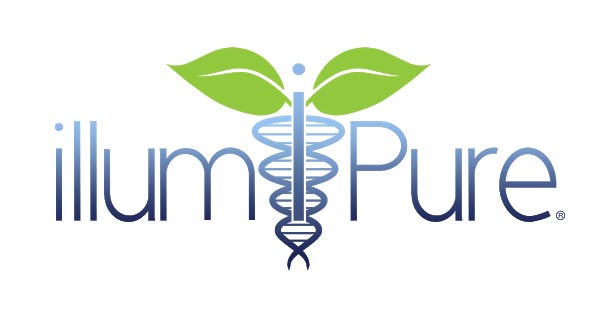 Light emitted from IllumiPure's LEDs shines onto surfaces and penetrates harmful micro-organisms. The light targets naturally occurring molecules that exist inside bacteria, and a reaction occurs inside the cell similar to what occurs when you use bleach. The bacteria is rendered inactive, which prevents it from re-populating on the surface or traveling to further hosts.