Sustainable control solutions
LumenFocus products are engineered with high quality, highly efficient LEDs. The technology we utilize, together with Re-boardABILITY, helps us to provide a sustainable and upgradeable lighting solution. But how can we take this to the next level? How can we ensure that we maximize the energy savings potential of every product we make?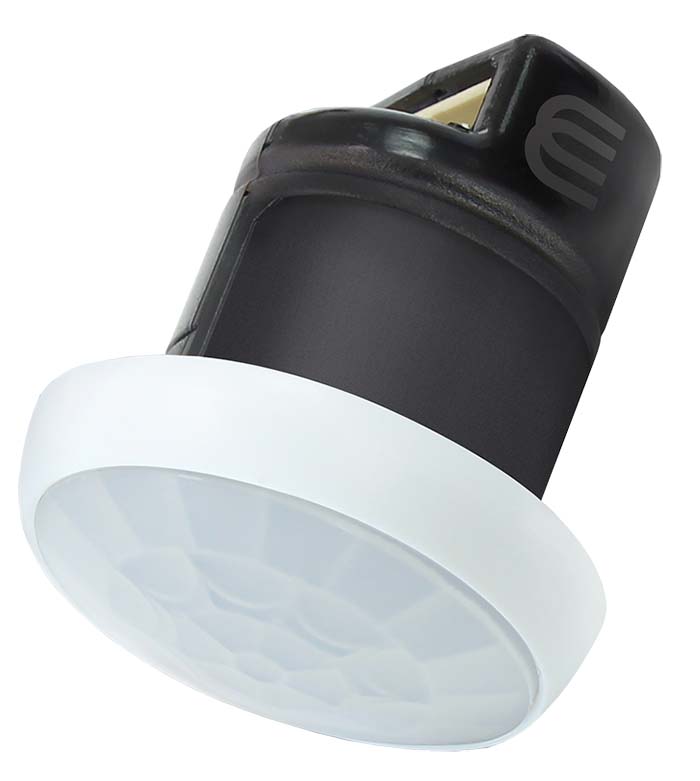 INTEGRATION WITH LUMENFOCUS
The Enlighted Micro Sensor is ideal for indoor offices, medical buildings and similar applications. It can be utilized in many of our indoor products - such as our FormFocus FFR retrofit and FormFocus FFL troffer series. Max installation height for the Micro Sensor is 15 feet.
For high bay and outdoor applications, Enlighted offers the Ruggedized Sensor. This IP65-rated unit provides the same benefits as the Micro Sensor. The standard Ruggedized Sensor has a max installation height of 18 feet, while the High Bay sensor has a max height of 50 feet. This sensor can be used in many of our high bays, like the PBL.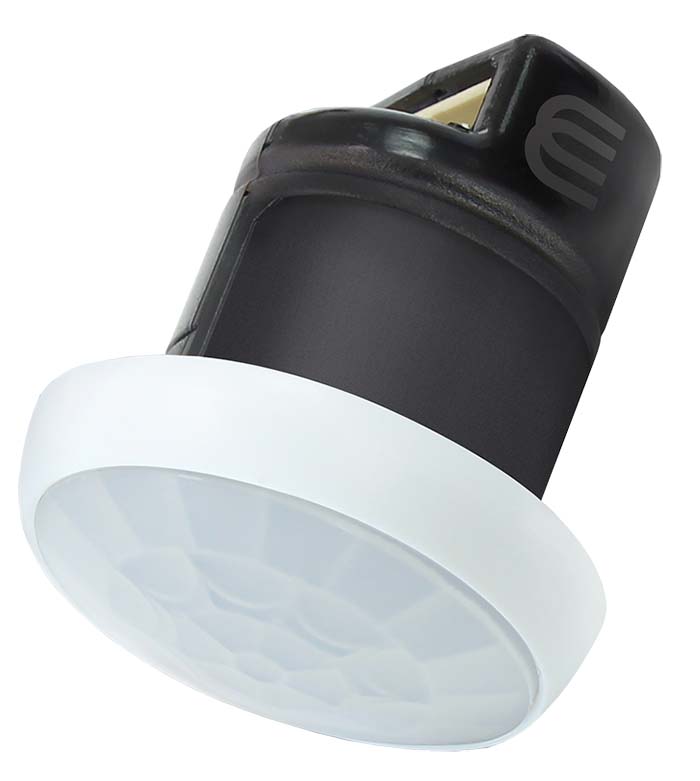 Enlighted sensors come standard with the Enlighted One system, which features motion and switch groups and daylight harvesting. The Enlighted Connected and Enlighted IoT systems offer more robust options. Each system can be fully upgraded to the next tier in the future. So if you start with Enlighted One, but want to add energy reporting or building management systems integration in the future - you can. This upgradeability helps Enlighted provide a future-proof controls solution. This also provides a path for your buildings to remain code compliant as those codes continue to change.
Enlighted sensors provide data and visibility that can create value for your building:
Enlighted reduces the cost of operating your building - the savings pays for the installation of the system
Enlighted optimizes your investment in real estate
Enlighted increases productivity of your employees and assets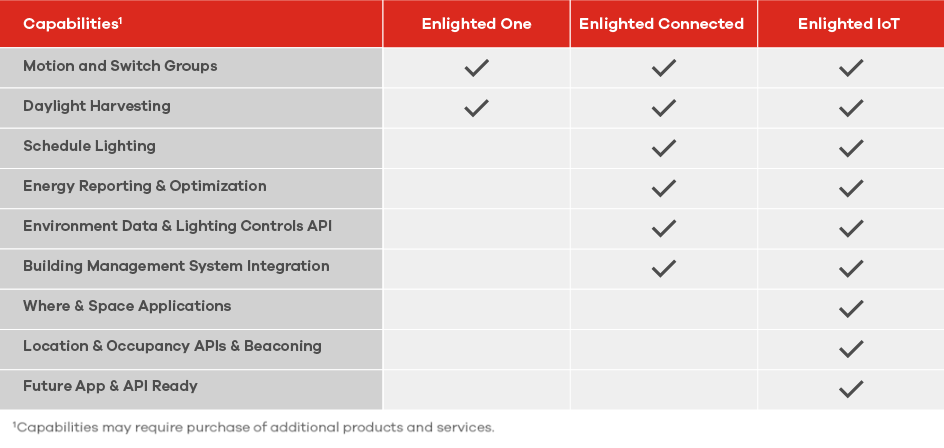 Enlighted's control units compile data in real-time, which can be viewed via the Energy Manager. The Energy Manager is part of the Enlighted Connected and Enlighted IoT configurations. This program provides real-time measurement and verification of your energy savings.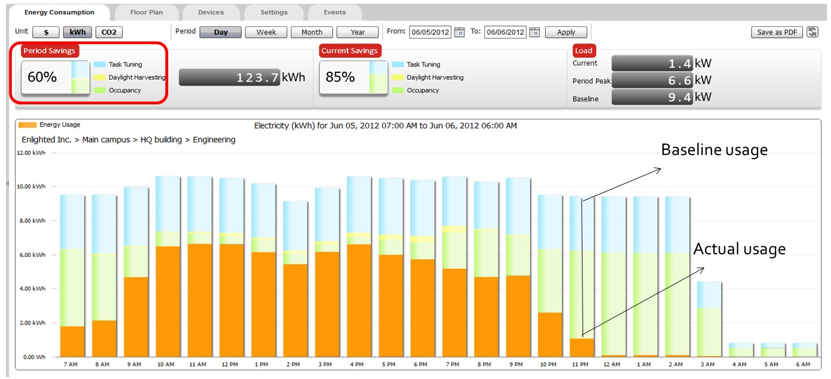 Enlighted can also provide space analytics. Data collected by the sensors can be compiled into motion trails and heat maps. This can provide many benefits. In retail applications, you can determine where to strategically place products based on how customers walk through the store. You can review employee traffic patterns and figure out where they are spending the most time. This can be beneficial in many warehousing applications to optimize bin picking locations.

MULTI-FUNCTIONAL FOR MANY APPLICATIONS
Enlighted systems bring many advantages beyond just the gains from energy efficiency and wireless controls. Below are some other benefits Enlighted can provide in a typical setting.
Manufacturing: Optimize productivity by analyzing traffic density, picking congestion, travel routes and more. Improve asset utilization and management by locating high-value assets, analyzing use/non-use times and setting alerts for machine or zone boundaries.
Education: Use real-time occupancy to lower lighting in certain areas, such as libraries and classrooms. You can tune light color and intensity to provide a human-centric environment. There are also security benefits - prevent asset loss, track visitors, or set up geofencing in controls areas.
Retail: You can analyze customer checkout times to optimize staffing. You can identify customers wandering the store, or staying in one location, who could need assistance. You can also determine shopper traffic patterns to optimize product placement on shelves and end-caps.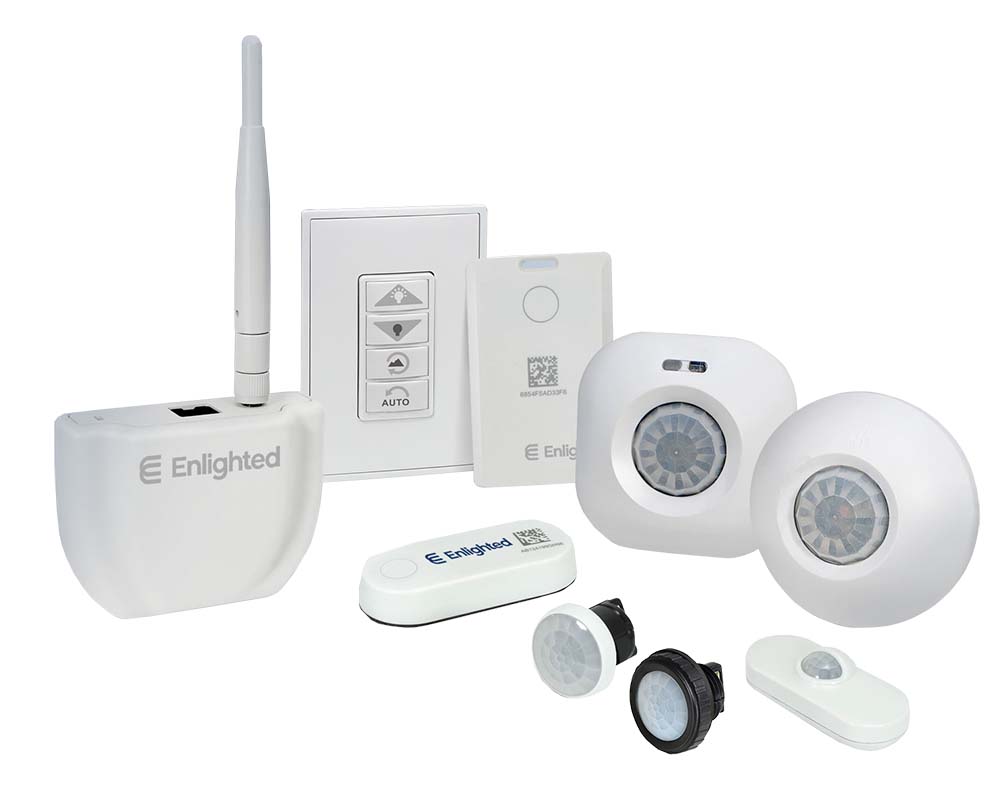 THE BOTTOM LINE - WHY CHOOSE ENLIGHTED?
Enlighted typically saves 30-35 percent more than other control systems
Enlighted communication is quiet and has the lowest noise footprint on the market
A hybrid system - the Enlighted sensor is hardwired into our fixtures, while all the sensors connect to a wireless network that transmits collected data to the Energy Manager
Real-time data and granular sensing for motion, occupancy, daylight, temperature, and utility grade power metering
Enlighted sets the industry standard for wireless IoT controls security
Enlighted meets and exceeds all DLC requirements for Advanced Lighting Controls
Contact the factory today to get a quote!
© 2023 Enlighted for all Enlighted content and images. Reprinted with permission.